Protein powders are a great addition to your diet. They are easy to use, taste great, and are a simple way to make sure you reach your daily protein goals.
With diabetes, however, things aren't always easy. Many protein powders contain sugar and other ingredients that aren't always blood sugar friendly.
Don't worry though! There are quite a few products on the market that are high quality, healthy, and can be used even if you have diabetes. So if you want to know more about the best protein powder for diabetics, this article will give you all the answers.
[Editor's Note: Since the original publishing, there are a few other protein powders we've reviewed that are blood sugar friendly. For example, Isopure Infusions has 1g of sugar and has some novel flavors.  Another option – Muscle Milk Pro Series 32 – also has only 1g of sugar.]
Top 10 Best Protein Powders for Diabetics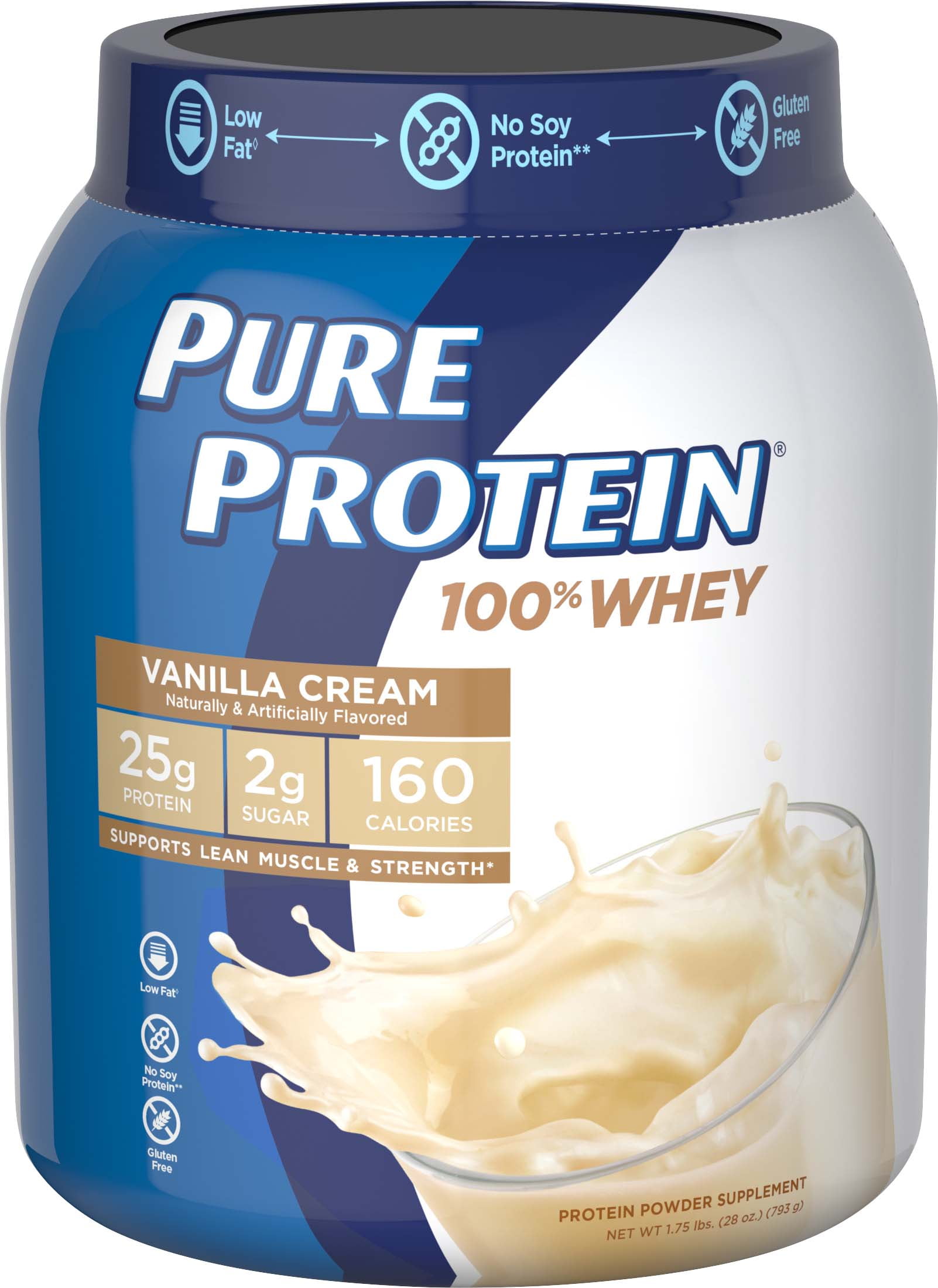 Whey protein is considered a great choice for people with diabetes and Pure Protein has a product that's low sugar, low fat, and gluten-free. It is high quality, blends easily, and comes in several flavors.
It can be used at any time of the day, it helps improve athletic performance, build lean muscle, and even lose weight. You can use it as a snack before or after a workout or any other time when you need a low carb snack.
On the downside, Pure Protein's whey protein powder has 2 grams of sugar. This isn't a lot and most people won't have side effects, but depending on your diet, you may need to keep an eye on your blood sugar levels. It also contains sucralose, which is known to be an irritant for the GI tract in some people.
One of the best protein powder for diabetics is MusclePharm Combat. A 2 lb pack has 25 servings, it is fairly inexpensive compared to other brands. It contains 5 different types of protein and is great both for boosting athletic performance and building lean muscle and as a high-protein, low-sugar snack during the day.
One serving has 3 grams of carbs and 2 grams of sugar, the same amount found in the previous supplement as well. It has a lot of really good reviews on Amazon. Most complaints are about stomach issues it causes, especially for people who had no lactose intolerance.
You should also keep in mind that over the past few years MusclePharm has been involved in several lawsuits and has come to be known as a company with poor business practices. That doesn't necessarily say this product is bad, though you may need to carefully read the entire list of ingredients to make sure you're ok with everything it contains.
If you're looking for a plant-based with less than 1 gram of sugar, Garden of Life might be one of the best protein powder for you. It gives you 28 grams of protein, 5 grams of naturally occurring essential amino acids, and it also has probiotics and enzymes, which make it very easy to digest.
The biggest con is that it's on the more expensive side for 20 servings. But since all the ingredients are organic and of high quality, this is to be expected. Some also complain about the taste, but most people rate it as a great product.
Another vegan protein powder, Purely Organic has only 1 gram of sugar and is easy to digest. It contains only 20 grams of protein per serving, which may seem small compared to others. It is still enough if you want to boost your overall protein intake, have a healthy low-carb snack, lose weight, and build lean muscle.
It's in the middle in terms of pricing for a pack of 17 servings.
The major con is that the label is slightly misleading. Purely Organic is advertised as a plant-based vegan-friendly protein, though if you look at the ingredients you'll see it contains milk. This is a huge minus, since people who are lactose intolerant may be tempted to buy it since it is 'plant-based' and there's no proper warning to tell them otherwise.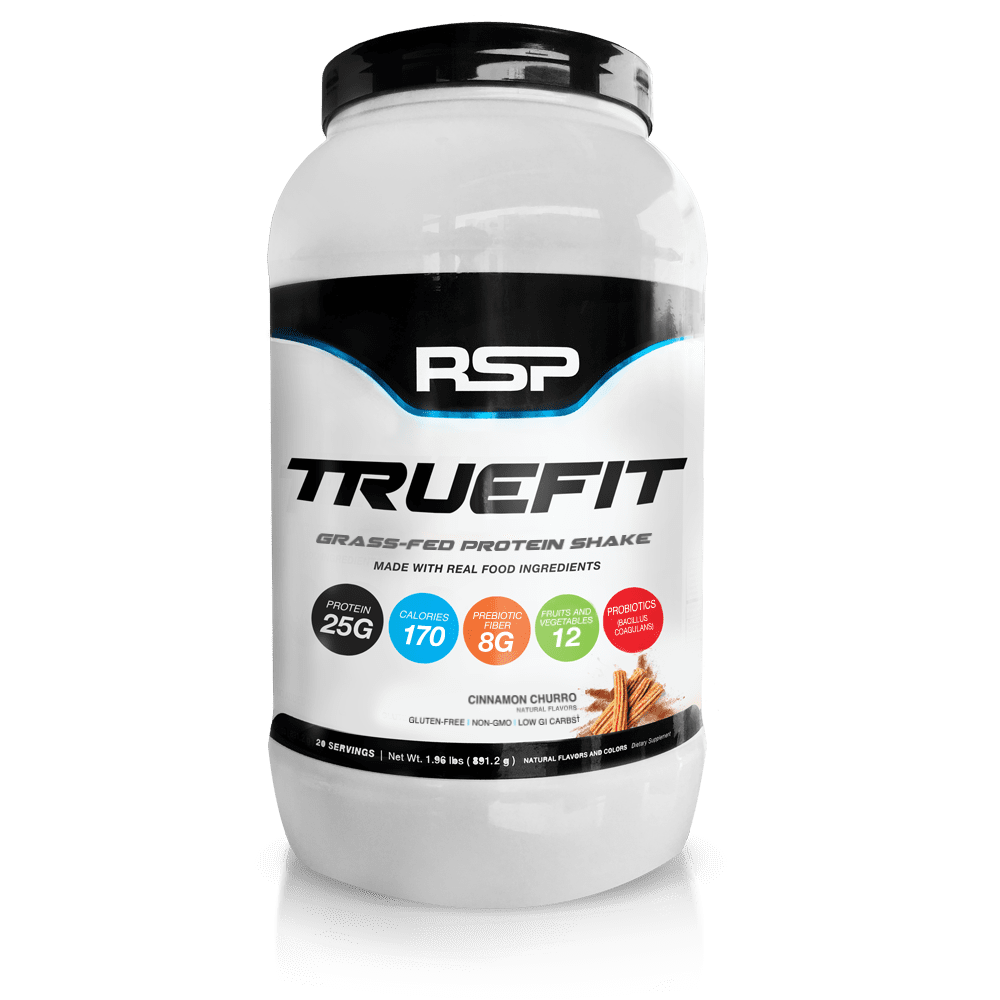 RSP TrueFit is another great protein powder for diabetics. It does have 14 grams of carbs, but only one is from sugar, the rest is fiber.
It also contains healthy fats, like MCT oil, which is why it is more of a meal replacement than a simple protein powder. It contains whey, but it also has prebiotics and enzymes which make it easier to digest.
Most reviews are great. The most common complaint is about the taste and the texture, but some love it precisely due to its taste.
Almased is a meal replacement shake that is advertised as diabetic-friendly. It does have 15 grams of carbs all of them from sugar and no fiber. If you're on a strict low carb diet, this may seem like a lot to get from a protein shake. The sugars come from the honey it is sweetened with, so you alone can decide if your body can handle 15 grams of sugar coming from honey.
Almased's main goal is to help you lose weight. It contains 27 grams of protein per serving, so it will also help you gain lean muscle if this is one of your goals.
A single pack contains 10 servings, which makes it fairly expensive. The formula is natural, non-GMO, contains no soy, and most people agree it tastes well.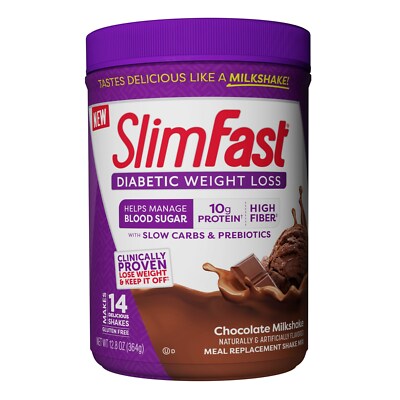 SlimFast is another meal replacement shake and it is manufactured specifically for people with diabetes and it aims to help you manage your blood sugar. Each jar contains 14 servings.
It contains only 10 grams of protein per serving, which may seem very little compared to other similar products. You need to keep in mind though, this isn't a classical protein powder. It is first and foremost a meal replacement that emphasizes managing blood sugar levels for people with type 2 diabetes. For that, it also contains 10 grams of fiber per serving.
The Raw Protein & Greens Vanilla protein shake from Garden of Life is great if you want a meal replacement that contains a lot of greens: spinach, kale, broccoli, and alfalfa grass juice. You get 20 grams of protein per serving.
Some people feel pea protein doesn't taste great, regardless of the flavor you choose, but the product has a high overall rating on Amazon, so it's safe to say most people enjoy it.
It contains 3 grams of carbs per serving, of which only 1 gram comes from sugar, so it is safe for most people with diabetes.
It isn't the cheapest meal replacement shake, but not the most expensive either.
KOS protein powder is organic and doesn't contain lactose, gluten, or soy. A pack of 30 servings is great for a protein powder of this type.
It has 20 grams of protein per serving, which is great whether you want to lose weight, gain lean muscle, or simply have a healthy low carb snack. Each serving will give you 9 grams of carbs of which 2 are added sugar.
The last on our list of the best protein powder for diabetics is Aloha, an organic supplement that is vegan and keto-friendly and contains MCT oil. It is sweetened with coconut sugar, which has a low glycemic index.
Each serving has 11 grams of carbs, 3 of which are sugar, 2 grams of fat, and 18 grams of protein. It is a great meal replacement, but it can also be used post-workout to help boost muscle recovery or even pre-workout if you need a quick energy boost.
What to Look for When Buying the Best Protein Powder for Diabetics?
When choosing the right protein for you, there are a few things you may want to consider. Usually, people look first at the protein type. Looking at it strictly for diabetes, this is not extremely important. 
Type of Protein
Whether you choose whey, casein, or a vegan protein won't have an impact on insulin and blood sugar levels. You do need to take into account any potential intolerances though. Whey protein, for instance, might be hard to digest if you're lactose intolerant.
Quality of Ingredients 
The quality of the ingredients is also important, whether you're a diabetic or not. Look for a protein powder that doesn't have a lot of artificial ingredients or artificial sweeteners, flavors, because there's a risk they will impact your blood sugar, even if there's technically no sugar.
Nutrition Profile 
Nutrition levels are also extremely important. Not all protein powders are 100% protein, most of them have fat and carbs as well. Many also have vitamins and minerals. While those are great, if you're already taking multivitamins, for instance, you may not need all those extra ingredients in your protein.
Customer Reviews
Customer reviews will also give you a good idea about a product. Try to look at reviews that are posted on websites where the manufacturer doesn't have much control, such as Amazon or YouTube. If you only read opinions published on the producer's website, there's a risk you'll only see what they want you to see.
Price
Finally, your budget will also likely dictate what protein powder you buy. Rest assured, you don't have to spend a fortune on them! You can find good quality protein supplements at reasonable prices, so do your research before choosing the most expensive.
So, Which One Should You Buy?
If you're worried as a diabetic you'll find it hard to find protein powders or a meal replacement shake, don't! There are a lot of options out there that are high quality, low sugar. You can even find protein powders for diabetics that are organic and plant-based, or if you prefer you can opt for the more classic whey protein powder.
All the powders presented here are great choices. We have a soft spot for Garden of Life Raw Organic Fit Powder Vanilla, but if something doesn't feel right to you about it, you can pick any of the others. It all depends on your goals, your preferences, or any food intolerances you may have.
If you like this article, make sure to check out our Combat Protein Powder review, some of the best supplements for cutting and some reviews on home gym equipment to boost your health and reach your goals faster.