Let's explore all the important aspects of the revolutionary fitness board from Lynx!  This high friction Lynx Fitness will take your core game to the next level. Whether you are a professional gym trainer or an amateur enthusiast, the Lynx Fitness board is here to help.
One of the best features of this fitness board is that the surface offers a higher resistance than ordinary fitness boards. This allows for an uninterrupted exercise session.
Moreover, it is easy-to-use and foldable, so you can store it anywhere you want without any hassles. If you are interested in finding out more about the Lynx Fitness board, keep reading this review!
Product Description
There are over hundreds of fitness boards in the market right now. However, what truly sets the Lynx fitness board apart is the use of patented friction technology that uses your body weight to offer a higher resistance. 
This board is also designed to help burn more calories within 20 minutes than step aerobics or a treadmill. Also, the unique design offers you the core advantages of a full-body workout.
Lynx fitness board offers more movement control than the Lynx Fitness travel board. This amazing Lynx board option may help you with multi-directional exercises that can enhance your core musculature without any issues. 
You can use this Lynx fitness board to work out several muscle groups along horizontal, vertical, rotational, and diagonal vectors and get the best out of your daily exercise routine without having to spend a fortune or hours.
If you are into functional strength training exercises, this board home gym version is just for you. It will exceed your expectations and offer amazing training and workout sessions with lesser friction. 
This dynamic Lynx fitness board allows you more control over flexibility during training sessions and allows you to get more out of the session than before.
What is the core benefit of a friction-less experience? Well, resistance controlled friction helps get more out of the training session without placing any additional strain on your muscles. 
This is pretty advantageous for injured people who are working out and training to recover from the impact of their injuries. When injured people have greater control over their training routine, they will move their muscles around without aggravating the injuries. 
This way, a lack of friction will allow them to gain more control over their movements and help speed up the recovery process instantly.
Pros and Cons
Here are the top-most pros of using Lynx Fitness board home gym for yourself:
More control over movements and flexibility

Multi-directional training approach (horizontal, vertical, rotational, and diagonal)

No need for weights for functional strength exercise routines

No impact due to resistance control 

Helps with muscle and injury recovery

High level of muscular performance

Easy to store

Enhances core musculature and endurance
However, here are some cons that you should know to understand the product better:
Non-foldable

The colors fade away soon.

The fabric is known to tear apart from excessive usage.
Is It Worth It?
Yes. The friction-less movement allows you to obtain more control over your movements, and you can stick to precise muscle movements and exercises to enjoy targeted workout sessions. 
This will allow you to enjoy an impact-free training session, and you will have greater control over your core musculature and movements. 
You will be able to enhance and maximize your endurance, stamina, muscle performance, and still lose more calories than cardio for the same time and duration. Therefore, it is definitely worth the buy.
In-Depth Review of the Lynx Fitness Board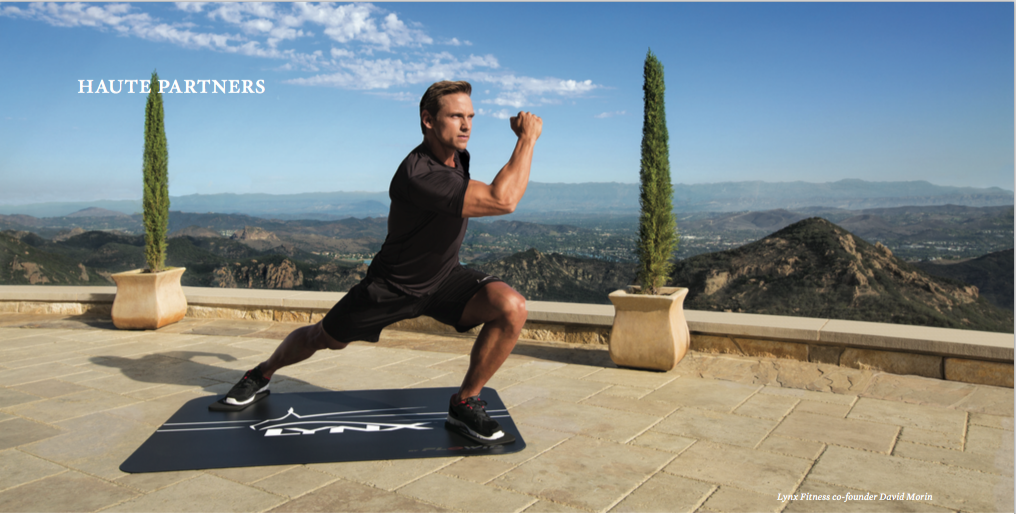 Lynx fitness board is designed to increase your range of motion without placing any additional strain on your muscles. 
Therefore, you can enjoy a multi-directional range of motion, work on your muscles, and still not feel burdened or over-exhausted with this frictionless fitness board.
Types of Boards
Here are the different types of Lynx Fitness Board that are available to the audiences:
Specifications
Here are the different specifications of the Lynx fitness board:
Dimensions: 39.37 x 39.37 x 19.69 inches

Weight: 8 lbs.

Manufacturer: Flowin AB

Date First Available: November 29, 2017

Foldable: No
Quality and Durability
The Lynx fitness board offers long-lasting assistance as it comes with a frictionless design to withstand maximum weight without limiting the users' range of motions. 
The pads are also ergonomic and offer optimal support and grip for the users. The pads are coated in grippy rubber to offer a slip-free experience while exercising.
You may use the pads in sync with the fitness board for a more natural movement than traditional exercise routines. 
These come in an ergonomic shape that ensures that the users can move in multiple directions in their way without having to stick to the vectors offered by the traditional boards or mats. The natural movement allows higher productivity ratios and helps you get more out of your sessions.
Workouts and Exercises
So, what can you do with this Lynx fitness board? Well, technically, the mat and the pads can be used for anything and any movement. However, here are the most common workouts and exercises recommended with the Lynx fitness board:
Basic Twist

Twisted Bridge

Plank Pike

Donkey Kick

Standing Rock

Screaming Squat

Bicep Curl

Tricep Kickbacks
Additional Features
One of the most amazing perks and benefits of this fitness board is that it was developed in collaboration with world-class athletes. There are no moving parts, so you will not have to worry about damaging or breaking your fitness board. 
Moreover, trainers will not have to worry at all about buying any costly add-ons to go along with this board, as it comes with all the necessary equipment to help you get started with enjoying a frictionless and multi-directional exercise routine.
You can take the Lynx Fitness Travel Board anywhere with you in your car and enjoy a multitude of simple yet powerful exercises while maintaining a busy lifestyle. The patented technology used in this board helps use your bodyweight to offer counter-resistance. 
This counter-resistance is quite helpful when it comes to gliding in rhythmic precision along the specially engineered surface. You can easily get the most out of your exercise routines without having to get any heavy weights or costly gym equipment. 
Moreover, the fitness board's frictionless construction adapts easily to grass and other surfaces, so you do not have to worry about finding an even or clean surface. It can be used anywhere and in indoor or outdoor environments. 
Friction training is proven to improve your core muscles, and this fitness board was designed while keeping that in mind. You may use the pads on your feet and hands to do any friction-less activity you want.
Warranty
There is no manufacturer's warranty available for this board.
Who Is It Best for?
These products are amazing for gym enthusiasts who are on the search for items to maximize muscle growth with functional training. 
Moreover, the Lynx Fitness Board is also perfect for those who want to enjoy more control over their exercise routines and want to make the best of their workouts.
What Do People Say About It?
Samantha Busch reviews the amazing Lynx Fitness board on her YouTube channel and taught new users how to get the most out of this frictionless board. 
She did a live demonstration of the board and showed the audiences how to use the included pads to slide on this board and get an amazing workout for your core muscles. She further referred to it as an amazing fitness board for at-home exercises.
In another review by Lynx Fitness on YouTube, the trainer compared several workout and fitness boards with the Lynx Fitness Board. 
The Lynx Fitness Board came out on top in terms of friction training, range of motion, multi-directional movement, and the wide set of exercises that were compatible with it.
Haley Borden, a well-known and famous YouTuber, also reviewed the board on her YouTube channel and referred to the board as one of the best companions for a great cardio and core strength training workout.  
According to her, anyone on the search to improve their core strength and cardio should get on board with this fitness board, as it offers amazing versatility and flexibility without placing any additional strain on your muscles. 
The Verdict: Should You Try It? 
The Lynx Fitness Board is perfect for those who want to take their workouts to the next level, gain more control over their movements, and enjoy maximum flexibility during workout sessions. 
These fitness boards are designed to offer more control over your movements, and these will let you move around in any direction without placing any strain on your muscle. These also delay the onset of fatigue and let you get the most out of your exercises.